Gym Equipment now open!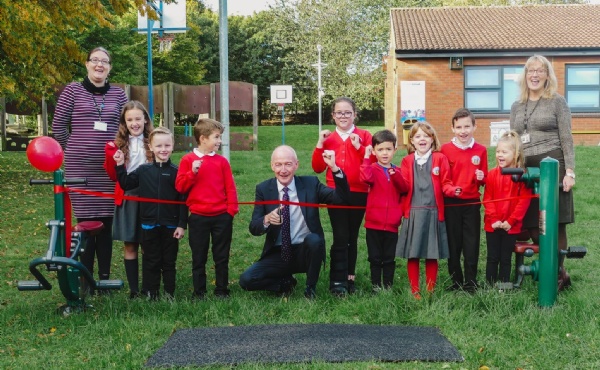 On Friday 15th October, our wellbeing ambassadors welcomed local MP Pat McFadden to officially open our new gym equipment on our playground.
Our children had suggested that our playgrounds needed a revamp, and so we used some of our sports premium funding to do this.
We have invested in new playground markings, basketball hoops, goal posts and the gym equipment.
We have introduced a timetable so that each class has chance to try the equipment in a supervised, safe environment.